SHUTTLE RACKING SYSTEM
Satellite 
The shuttle is an electric drive machine conceived and realized for the handling of a WLU (Work Load Unit) as an alternative to a manual forklift.
Each shuttle is fully independent, capable of performing complex tasks based on preset instructions, requiring the operator only to select a task.
The shuttle works with pallets of a suitable size, as specified below.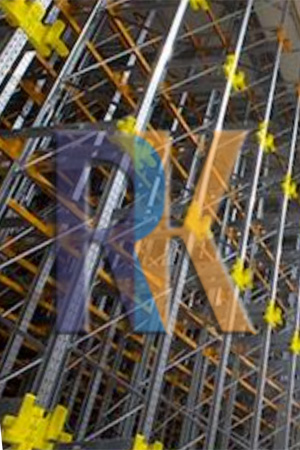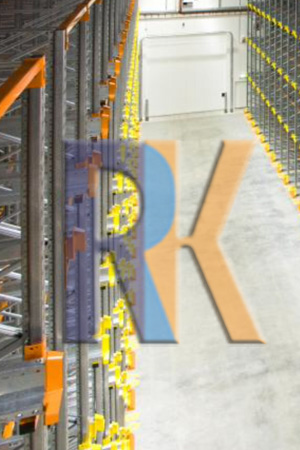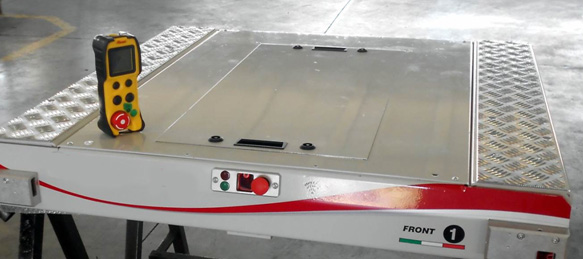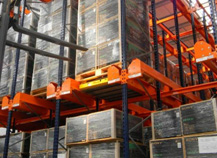 SHUTTLE RACKING SYSTEM
Specifications
High performance: designed for a medium – heavy logistics service, able to carry up to 1500 kg. The robustness of the frame and four-wheel drive transmission system allows high longitudinal acceleration and deceleration without the structure losing balance.
High technology: AWDS 4Wheels Drive System and rechargeable last tech Lithium Battery.
Connectivity. mounts onboard WIFI system, for this reason, can be managed by a WAREHOUSE MANAGEMENT SYSTEM
Positioning accuracy: controlled by an onboard PLC, the use of encoders allows a positioning tolerance of only a few millimetres; the position updating is continuous using rangefinders and encoders on the handling axes.
Easy maintenance: using the Plc on board can be controlled using Remote Controller Unit; the majority of the mechanical and electrical/electronic components are easily accessible and easily located, thus allowing a reduced spare parts inventory.
SHUTTLE RACKING SYSTEM
Benefits
Optimal management of the warehouses characterized by large volumes of pallets for each code.
Ideal in areas where there is the need to keep the goods at controlled temperature or low temperature (Food & beverage)
Ability to shrink pallet in the front or rear of the rack to the channels (both with remote control or management system iWARE) fully automatic)
Best operational performance: the forklift must not enter the channel because the pallet is moved quickly and automatically from the satellite.
Compatible with different pallet sizes.
Reduced risks for operators and minor damage to the goods thanks to the fully automatic handling.
A system characterized by low maintenance, adaptable to existing drive-in facilities.
Ability to store in the same storage channel load for different width of the pallet.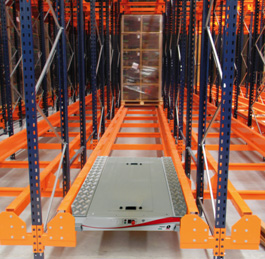 MORE PRODUCTS
Browse
OUR PRODUCTS AND SOULTIONS
Whatever you need to store, RK DESIGN EGYPT will have a suitable system for your goods and warehouse, from pallet racking and shelving systems to vertical storage machines.
RK Design Egypt is a company specialized in Manufacturing,
Supply, and installation of racking systems.